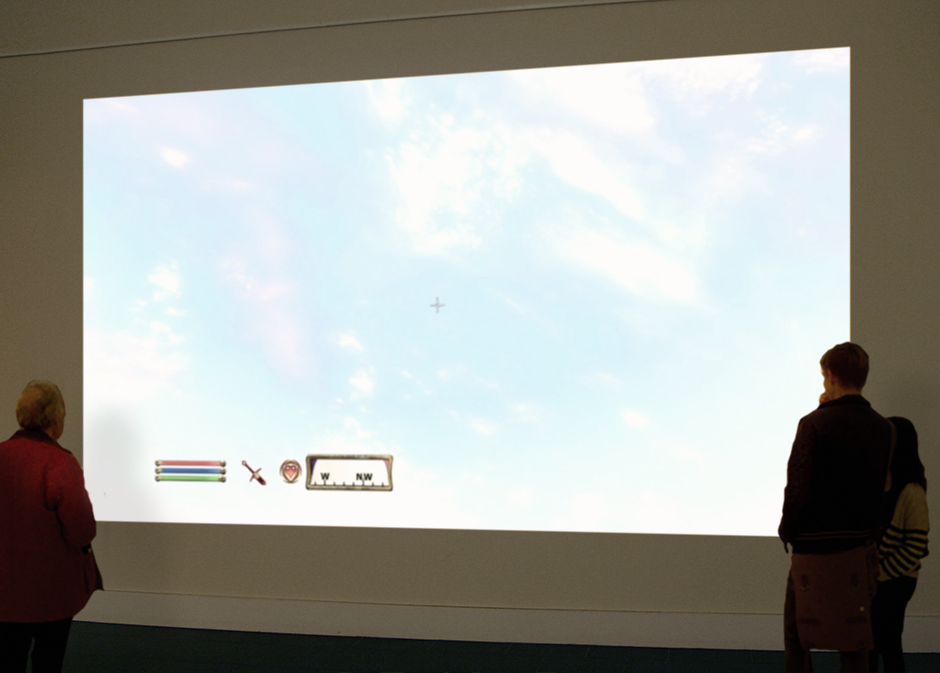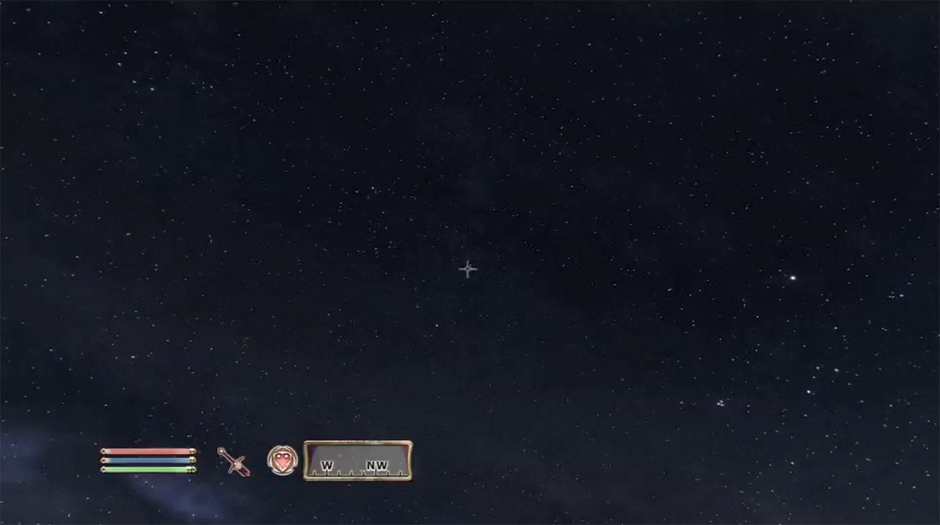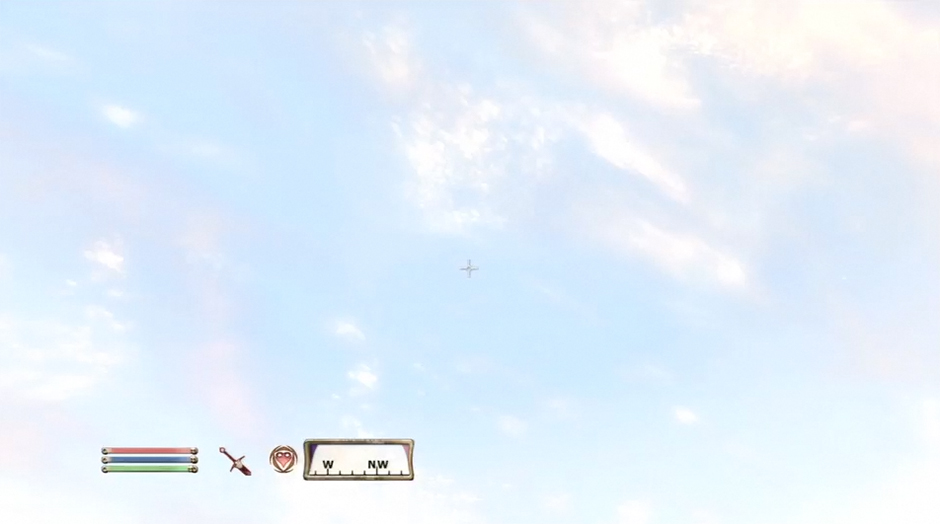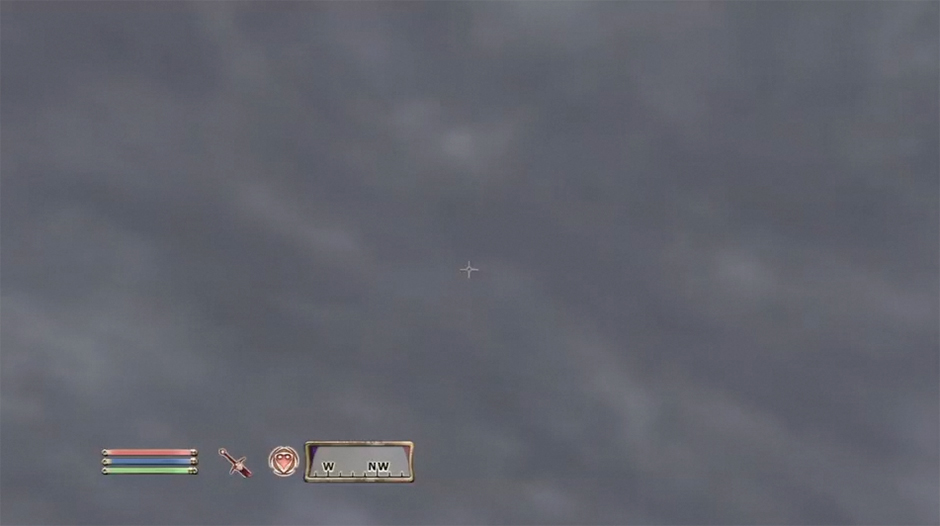 The Sky Is Falling (A Day in the Life...)
Elder Scrolls IV: Oblivion / 12:00am to 11:59pm, Heartfire 11, 3E433
Digital video, 24 two-minute segments

Exhibited at:
"post_space" solo exhibition, Conant Gallery, Groton, MA.
"Future Learning Spaces," DOEL, Aalto University, Helsinki, Finland.
The Wrong - Digital Art Biennale: Homeostasis Lab, São Paulo, Brazil.
"Beep Bop Boop" juried exhibition, FATVillage Projects, Ft. Lauderdale, FL.
"Anthropocene" juried exhibition, Fuse Factory, Pearl Conard Art Gallery, Ohio State University, Mansfield, OH.


Click here to launch the work.


This work consists of captured Sony PlayStation3 video from Elder Scrolls IV: Oblivion, edited to reflect the seamless passing of game time and "real" time. One minute of "real" time equals approximately 30 minutes of game time. The resulting 24 two-minute videos record the passing of one game day.
References to playable characters, AI characters, and accompanying sound effects have been edited from the video in an effort to focus on the notion of a virtual space with the possibility of non-virtual habitation, defined in part by the passing of game time during the observers "real" time. The health meter, magic meter, stamina meter, weapon and magic selections and the game compass have been unedited as a digital referent in the hyperreal environment of the game engine.
The footage was captured using the Haupauge HD PVR, and edited on a MacBook Pro using Final Cut Pro. The 24 html pages were built in Adobe Dreamweaver, and use javascript to call a specific page (and the embedded video) based upon the users local time (ex: If someone is viewing the page at 3:40pm local time, video15, containing footage from 3:00 to 3:59pm game time, will be played). An additional piece of javascript tells the browser to refresh itself every two minutes, to ensure that subsequent videos will load appropriately.

Made possible by the "Terminal: Internet Based Artwork" grant, Austin Peay State University.